About This Image
Untrimmed print with full borders. The full title is: Chêne en hiver a St. Cezaire S/Siagne, Ch. Nègre 1852 No. 2, which is written in pencil on the verso probably by a Nègre family member. The full village name is Saint-Cezaire-sur-Siagne, which lies 15 km southwest of Grasse. A haunting and unusual image for the period of a winter scene. The bare trees and spare landscape are minimalist in feel, and the print is quite beautiful, although the scan doesn't do it justice.
See: Heilbrun, Charles Negre: Photographe, 1820-1880, no.86.
Provenance: Nègre family.
Shipping and insurance costs will be added to the price and must be paid for by the buyer. Pennsylvania buyers must pay appropriate local sales tax. International clients are responsible for their VAT and other custom's oriented charges.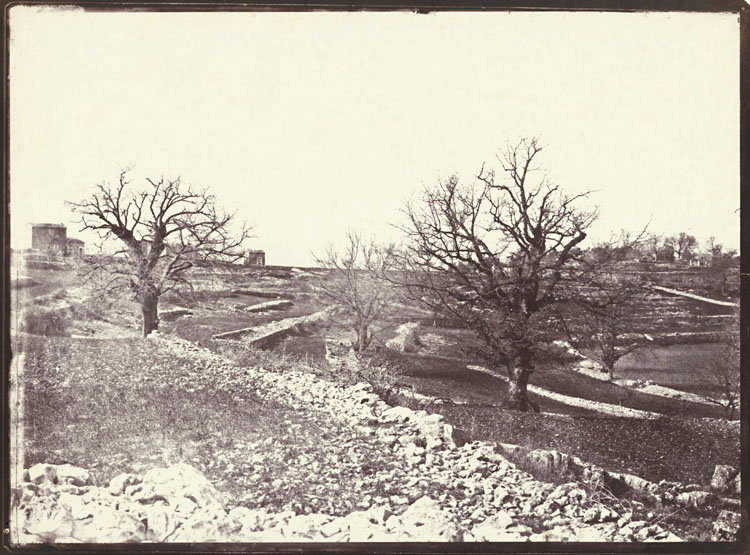 Charles Negre
Chênes en Hiver (Oak Trees in Winter)
Price $P.O.R.
---
Ref.# 12933
Medium Salt print from paper negative
Mount unmounted
Photo Date 1852c Print Date 1852c
Dimensions 10-1/2 x 14-3/16 in. (267 x 360 mm)
Photo Country France
Photographer Country France