About This Image
Photographers' and Archive's stamps on the verso with title, etc. in pencil. In a new high quality contemporary black wooden frame.
See Alex Novak, For the Love of the Image: A Selection of 110 Photographs, p.94, pl.96.
Shipping and insurance costs will be added to the price and must be paid for by the buyer. Pennsylvania buyers must pay appropriate local sales tax. International clients are responsible for their VAT and other custom's oriented charges.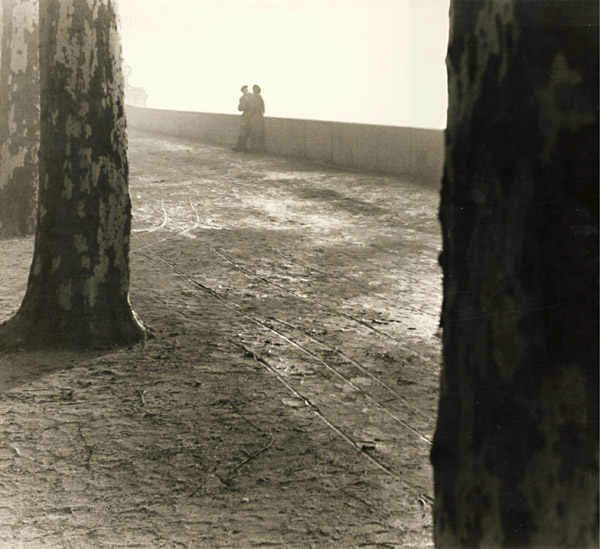 Théo and Antoine Blanc & Demilly
Arbes (Trees and Lovers)
Price $4,000
---
Ref.# 8468
Medium Silver print
Mount unmounted
Photo Date 1950 Print Date 1950
Dimensions 15-3/4 x 17-5/8 in. (400 x 448 mm)
Photo Country France
Photographer Country France