About This Image
Tomlinson was the patentee for the ambrotype process for the southern district of NY on July 4 and 11, 1854. A fine sharp image. Stamped with Tomlinson's name, "Ambrotype" and patent information and in a simple (but scarce) Brady-style double-viewing case, so that the image can be viewed from front and back.
William A. Tomlinson was trained under John Plumbe in NYC during the 1840s. Thereafter, Tomlinson is listed in several city directories as both a daguerreotypist and ambrotypist.
He worked in New Haven, CT (1845-46), Poughkeepsie (1846) and Troy, NY (1846-1862). During the later period, Tomlinson is also listed in NYC as an ambrotypist in 1856-57, and in Jersey City and NYC between 1859 and 1860.
Shipping and insurance costs will be added to the price and must be paid for by the buyer. Pennsylvania buyers must pay appropriate local sales tax. International clients are responsible for their VAT and other custom's oriented charges.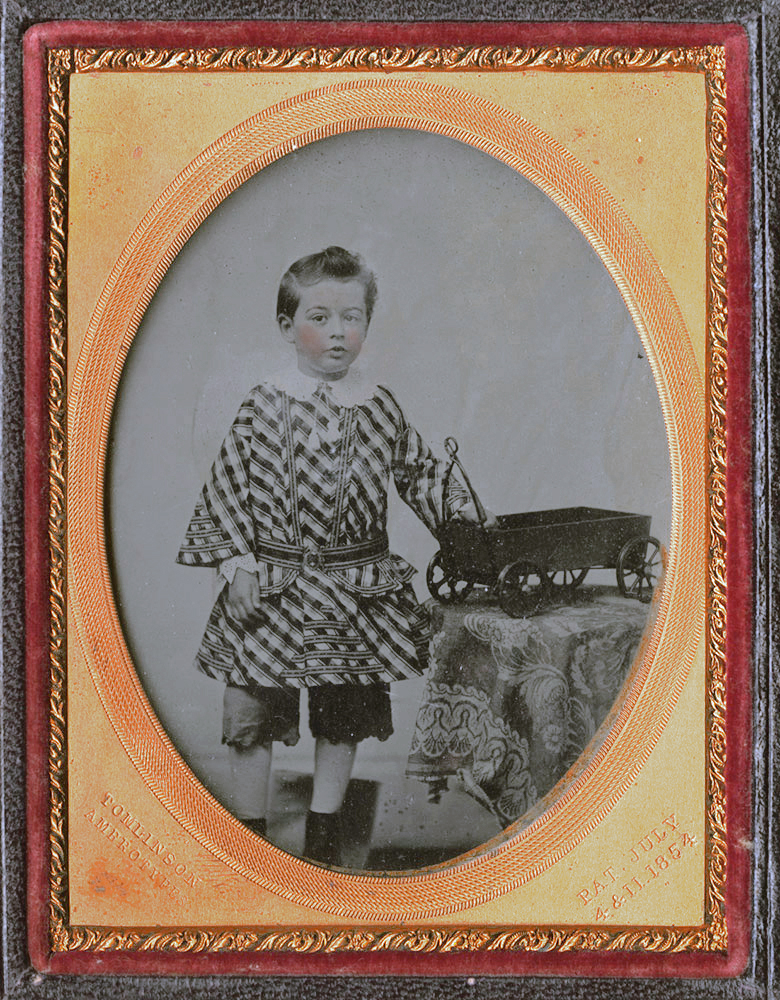 William A. Tomlinson
Boy with Metal Wagon
Price $1,500
Additional Images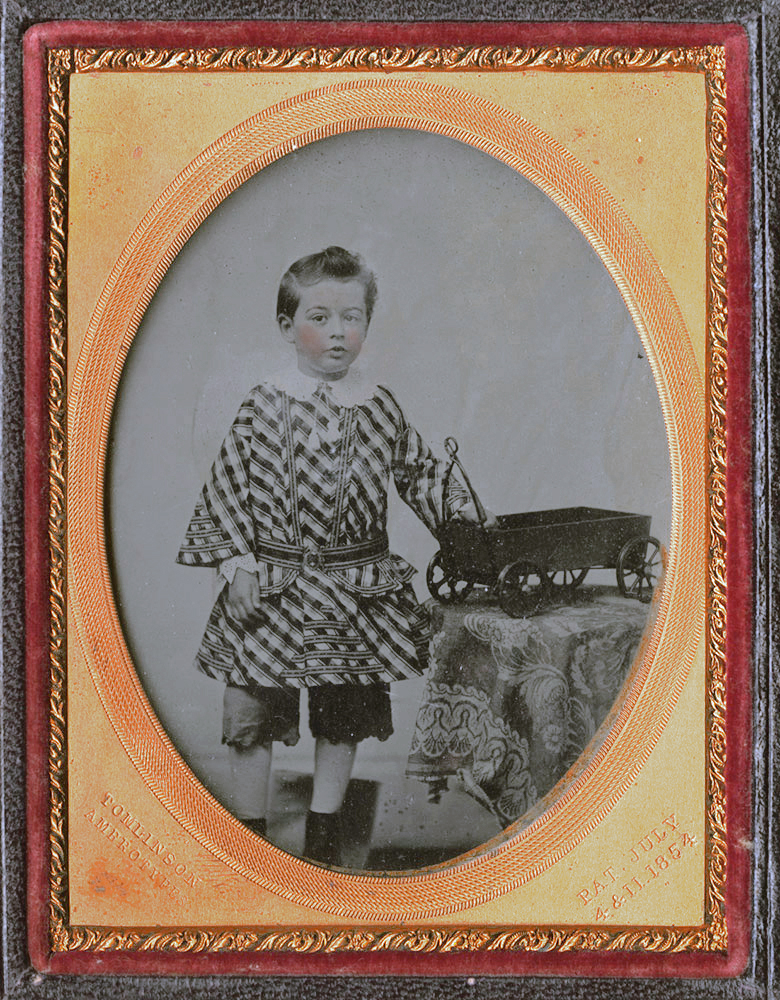 ---
Ref.# 14217
Medium Ambrotype (1/4 plate)
Mount in full leatherette case
Photo Date 1854 Print Date 1854c
Dimensions 0 x 0 in. (0 x 0 mm)
Photo Country United States (USA)
Photographer Country United States (USA)