About This Image
With photographer's blue stamp on verso.
Opening of a Sports Institute (On the Men's Bar). References: Ronny Gobyn, De massa in verleiding, De jaren '30 in België, Ludion, ASLK, Brussel, 1994; Geheugenverlies / Amnesie, Willy Kessels, photographe, Palais des Beaux-Arts, Bruxelles, 1997; Christine De Naeyer, Willy Kessels, Musée de la Photographie, Charleroi, 1996.
Shipping and insurance costs will be added to the price and must be paid for by the buyer. Pennsylvania buyers must pay appropriate local sales tax. International clients are responsible for their VAT and other custom's oriented charges.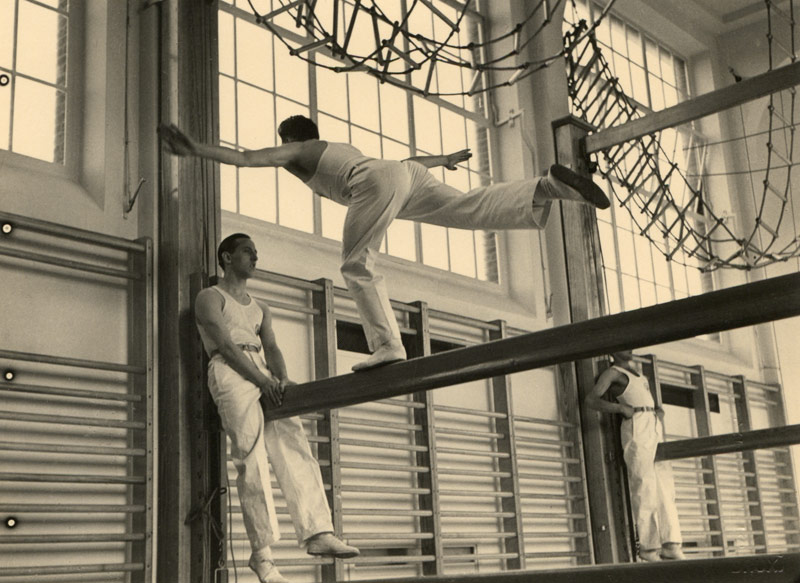 Willy Kessels
Inauguration de l'institut d'Education Physique Foundation Hugo Audrieu
Price $1,250
---
Ref.# 14025
Medium Silver print
Mount unmounted
Photo Date 1930s Print Date 1930s
Dimensions 4-5/8 x 6-7/16 in. (119 x 164 mm)
Photo Country Belgium
Photographer Country Belgium