About This Image
Photographer Grimm and (Foto-Express) stamps and paper title caption on verso.
Emil Grimm's work was reproduced in a special edition, Agfacolor, das farbige Lichtbild [Agfacolor, the color image] (1938). He was a contemporary of Herbert Bayer. He worked as a still photographer on a number of German films.
The actress may be Illa Meery. Meery (1915 - 2010) was born in Russia as Maria Tchernycheff-Bezobrasoff and became an actress known for "Zouzou" (1934), "Ladies Lake" and "Pension Mimosas" (1935). Purportedly she had ties to the Parisian Nazi Gestapo, but was also a Soviet spy during WWII. She was married to Henri Garat. She died in Southampton, NY.
Shipping and insurance costs will be added to the price and must be paid for by the buyer. Pennsylvania buyers must pay appropriate local sales tax. International clients are responsible for their VAT and other custom's oriented charges.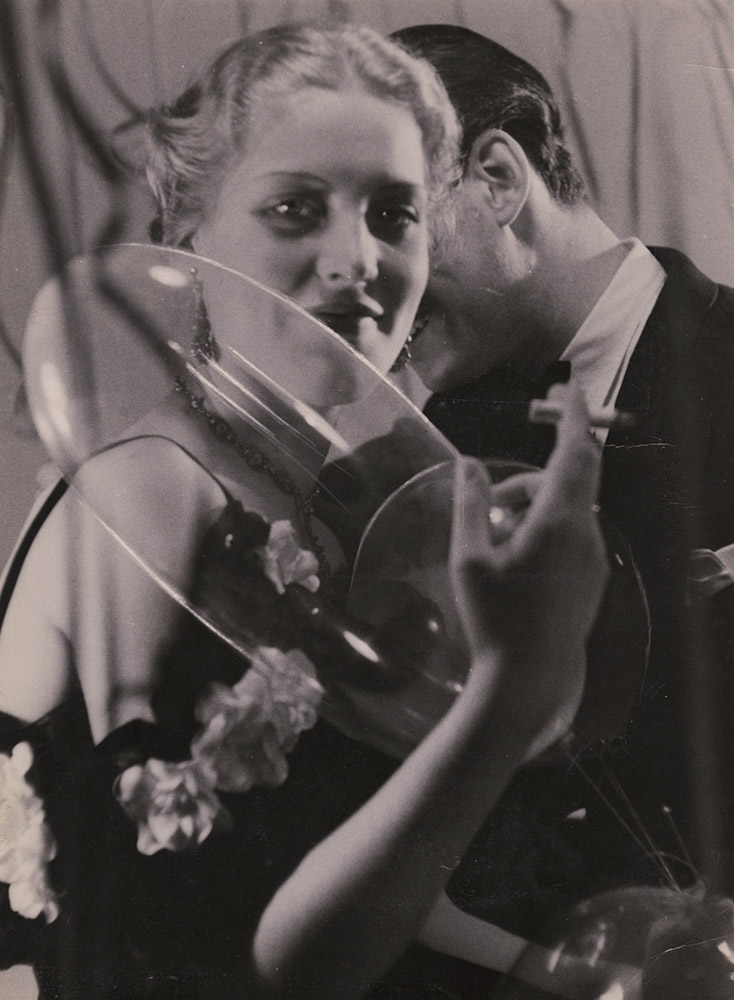 Emil Grimm (Foto-Express)
Faschingstrubel (Carnival Hubbub)
Price $300
Sale Price $210
---
Ref.# 14666
Medium Silver print
Mount unmounted
Photo Date 1939 Print Date 1939
Dimensions 9 x 6-3/4 in. (229 x 171 mm)
Photo Country Germany
Photographer Country Germany